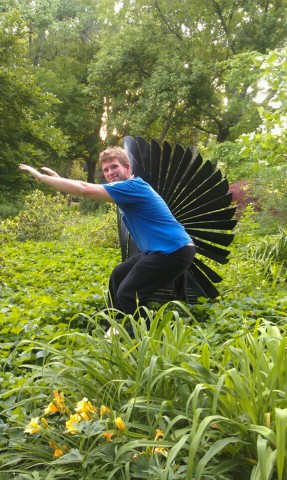 Welcome! My name is Alex John Landry :)
I am a Rochester native from Spencerport, and growing up I always appreciated the stories of my family. To truly get a good story out of a grandparent it takes a little coaxing (of their neck and shoulders!) Massage has always been a part of my life with friends and family, whether I was mending to my own hands & feet, or just helping a co-worker find a moment to relax.
After graduating from McQuaid Jesuit HS in 2004, I wasn't quite certain what path I would take, but as a natural caregiver I knew I wanted to be in the Health Care Field. I spent my first adventurous years at Monroe Community College (the most dedicated instructors I have ever met) studying Psychology, Education, and Fitness. After receiving my Associates in Science I took a year off to make my health a priority and to see better the path that I was embarking upon.
Then one day a family member asked me why I didn't turn my passion into a career?! That was when I discovered the Onondaga School of Therapeutic Massage. Study of the human body was both highly intensive and emotional all at the same time. Each intricate detail and movement inspired me to learn more, explore deeper, and never give up in order to truly connect. Let us see how we can make my passion and intrigue for massage work for you.